Residential Window Cleaning in Palm Desert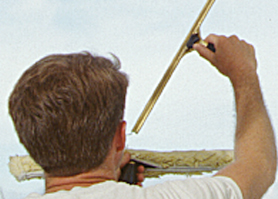 Having clean windows is such a pleasure.
Cleaning them yourself, well that can be a real pane in the glass. OK, so you may not think the play on words is the funniest joke, but there's one thing we know you'll appreciate for certain: perfectly clear and clean windows.
Honestly, having clean windows makes your whole house feel cleaner. There's just something about how having clean windows makes you feel better.
So, after you've spent the weekend trying Windex®, vinegar, paper towels or the old-fashioned newspaper cleaning trick and still see streaks when the sun shines through your windows consider this tip: Go ahead and call us ... we're the experts at delivering on-time quality window cleaning. Guaranteed.
Let us spend the day cleaning your windows while you spend the day relaxing. You'll love the results and you'll have more time to do the things you really want to do.
Commercial Window Cleaning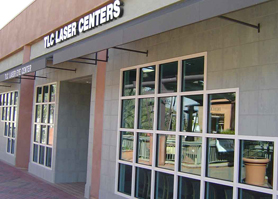 Window cleaning at your office or store front may seem like a luxury reserved only for your home, but think about this:the image that your office or store portrays does have an affect upon customers perception of your establishment as well as having an affect on their decision to do business with you, shop at your store or eat at your restaurant.
Think about this question: Would you rather work at a clean office, shop at a clean store or eat at a clean restaurant ?
Would you rather be distracted by the dirty windows instead of being inspired by the beautiful interior, wowed by the products showcased in the display window instead of noticing the smudges on the glass, or wonder if the kitchen is as dirty as the front entry door?
Your potential customers and workers probably feel the same as you do. Call us today ... we're the experts. Besides, since it's a business expense, it's a great tax write-off too.
Construction Cleanup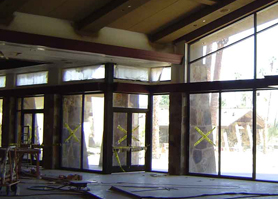 You've just finished building or remodeling your clients dream home or dream office. The final touch before turning the project over to your client, not to mention one of the last steps before getting final payment, is having the windows cleaned and the construction debris removed from the glass.
It would be tempting to find the cheapest laborer you can hire to help accomplish this task, but think about this: The most costly glass damage usually happens at the hands of inexperienced windows cleaners.
In the process of removing stucco, stickers and paint overspray a $.69 razor blade in the hands of an inexperienced window cleaner can change the job description from 'construction clean-up' to 'destruction clean-up', costing you or your company hundreds, if not thousands, of dollars in scratched glass damage and the ensuing replacement costs.
Did we mention potential lawsuits and loss of a lot of the good-will you built with your client during the construction or remodeling project.
Don't take chances, call us ... we're the experts. You or your client will be glad you did.
Zip codes covered: 92262, 92264, 92234, 92270, 92260, 92211, 92210, 92253, 92203, 92201, 92276, 92223, 92220, 92399, 92274, 92320, 92230, 92282, 92503,92504,92505,92506,92507,92508,92509, 92501, 92335, 92336, 92337, 92354, 92401, 92403, 92404, 92405, 92407, 92408, 92410, 92411, 92346
Cities served: Palm Springs, Cathedral City, Rancho Mirage, Palm Desert, La Quinta, Indio, Indian Wells, Desert Hot Springs, Thousand Palms, Cabazon, Beaumont, Banning, Yucaipa, Calimesa, Redlands, Riverside, Fontana, Loma Linda, Highland and San Bernardino